India – Pakistan Border Closing Ceremony
on
August 4th, 2011
at
6:06 am
Each night when the border between India and Pakistan closes there's a really fun, light-hearted but bizarre ceremony which draws a huge crowd, especially from the Indian side. The border ceremony is held at a place called Wagah so the taxiwallahs in Amritsar keep saying "Wagah border Sir?" as that's how it's better known as.
Our driver dropped us off and we had to join a queue to get through the first gates which were a few hundred yards from the border. A lad whom Daddy bought some little Indian flags from took us to the front of the queue as we were foreigners. I should point out that it wasn't really a queue it was just a humungous crowd pushing to get to the front.
Once through the gate we had to split to join seperate queues, one for women and children, the other for men. The reason for the different queues is that women are not allowed to be security checked by male guards. Every one was told to go in single file but absolutely nobody in the women's queue did, so we all got squashed. Daddy says his queue was mental, everyone pushing in and those that weren't were like sardines in a tin.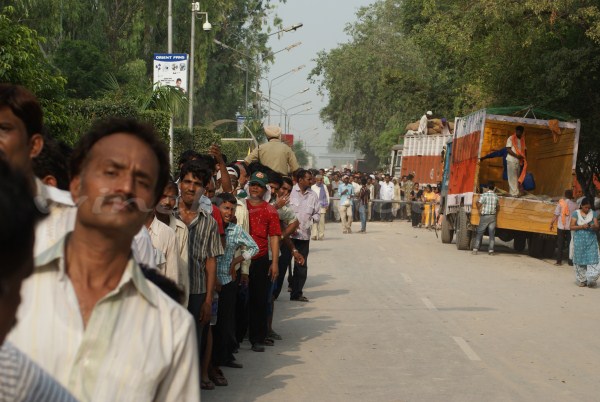 The male queue looking away from the border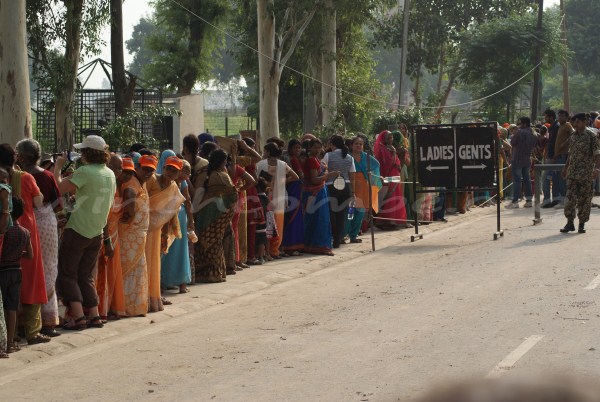 The female queue looking towards the border
After the security checks we walked to another gate where they let us go into the VIP section because we are foreigners. But they still wanted proof that we weren't Indians (!) so Daddy showed them his driving licence. By this point all our tops were drenched in sweat (euw!) but we still had to another set of queues and checks. One through there we eventually got to our seats, which were made of stone so they were boiling hot on my bottom.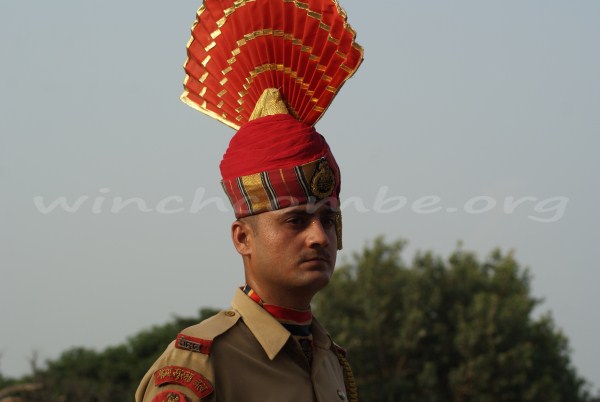 One of the border guards wearing a hat which imitates the feathers of a Himalayan bird
There was still one hour to wait until the ceremony started at 6:30pm and in that hour they played lots of Indian music, like "Jai Ho" out of the Slumdog Millionaire film. People were dancing, shouting and singing. Then a crowd formed and they started running with a heavy, large Indian flag towards the Pakistan border, waving the flag at Pakistan and running back again. Guess what: even Mummy decided to have go, you'll see her on the video linked to the next post.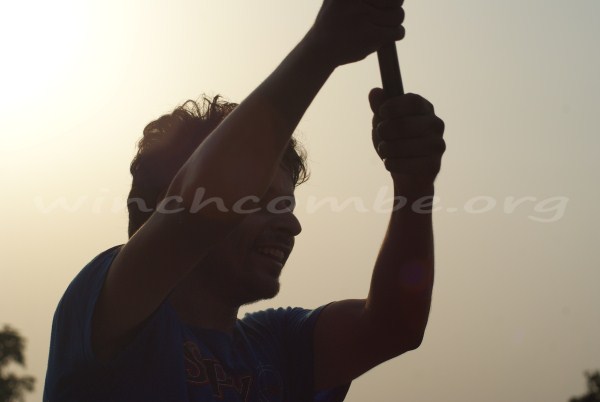 One of the guys who was stood right by us waving a huge flag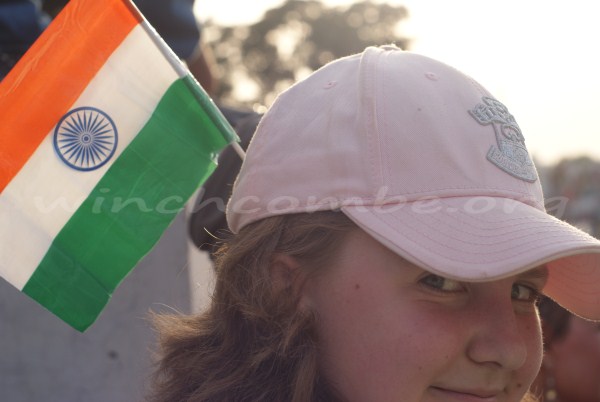 Emilia wearing her Indian flag in her cap
Once the ceremony started all the guards marched up and down in silly fashion, stamping their feet, kicking their legs up really high and doing imitations of dances by some Himalayan bird. All the time this was going on the crowd was going wild
The guards doing part of the ceremony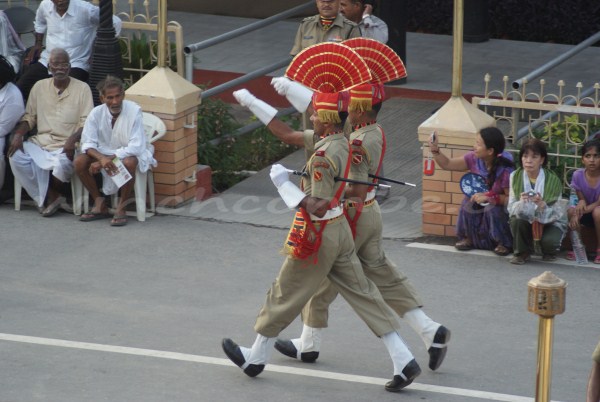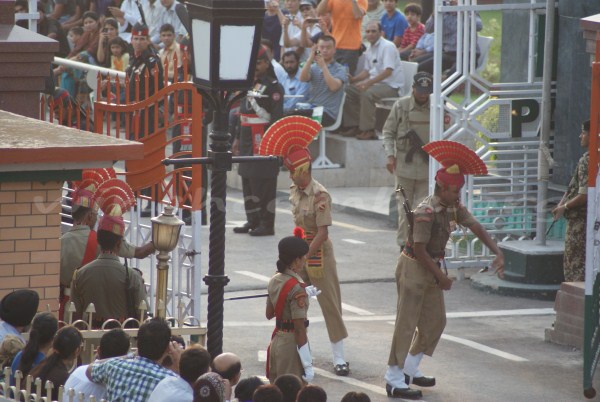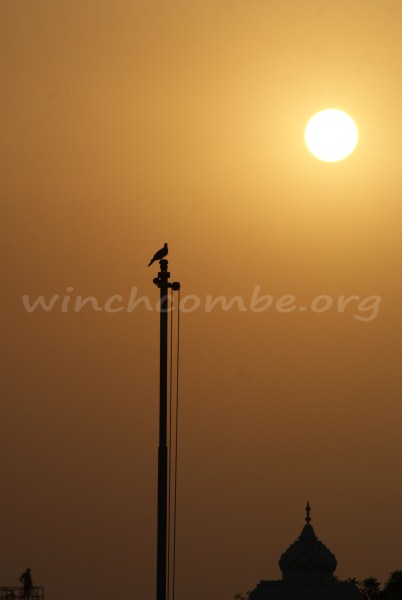 Finally the bird can get some sleep once the ceremony is over