Karim's Restaurant: A Meat Lovers' Paradise, Also for Veggies
on
July 31st, 2011
at
12:40 pm
On Friday night we visited Karim's Hotel for our first dinner of the holiday. Although it's called Karim's Hotel you can't actually sleep here – unless you're a kebab! Karim's is down a small alleyway and most tourists would get lost trying to find it as there is no sign or anything. The only giveaway sign is that there's a security guard by the entrance.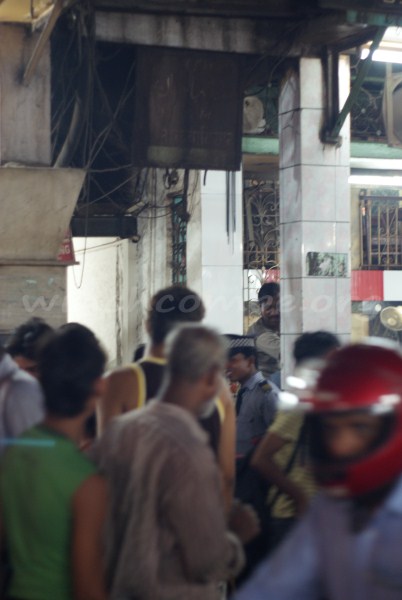 For starters everyone else had Chicken Tikka and Seekh kebabs. Dad ate the Shami Kebab before remembering to take a photo as he was extremely hungry! I didn't eat any of this of course seeing as I am the only one in my family who doesn't eat meat.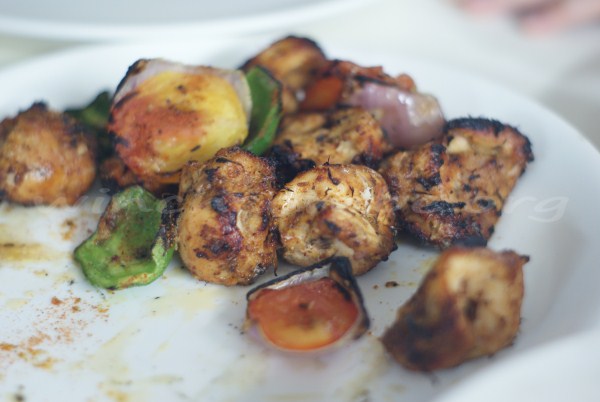 Chicken Tikka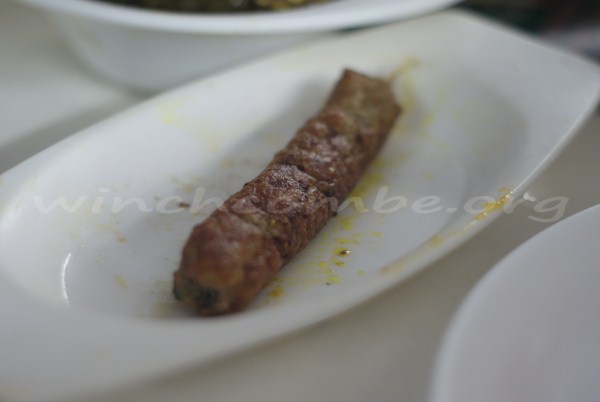 Seekh Kebab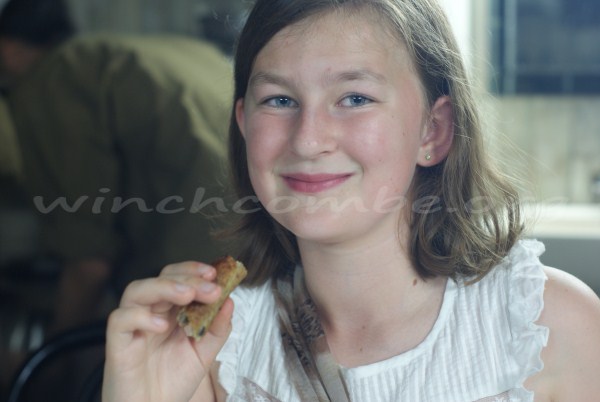 Amy enjoying a seekh kebab
Main course
We ordered Chicken Mughlai, Chicken Jehangiri and for me Shahi Paneer which was yum and was basically like a korma; Paneer is a type of Indian cheese. We also ordered a Palak Paneer – but the only thing I can say is that it was green! – plus 4 plain naans, which didn't last long, so we ordered 2 more, which didn't last much longer, so we ordered a butter naan. The naans were delicious and I dare say they could be called the best tasting naans in the whole of India!
There's a photo down lower on this page of the workers making the breads.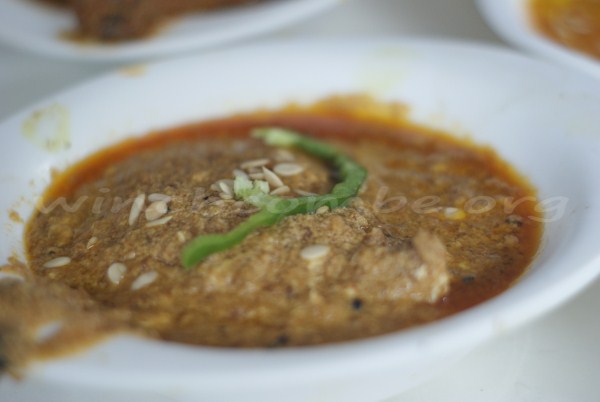 Chicken Mughlai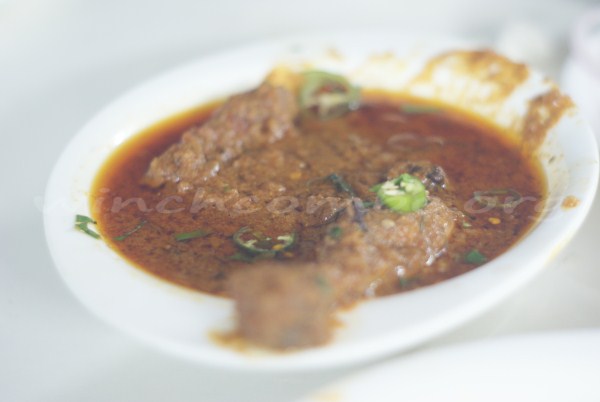 Chicken Jehangiri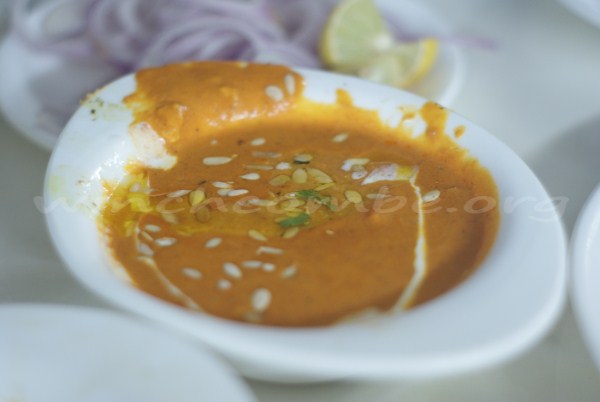 Shahi Paneer
After the meal we looked outside and we watched them serve up shahi paneer on to plates and take it upstairs; It was fascinating watching to see how it was made! We also saw them make naans and stick them to the side of the oven so they could cook, it was amazing to see how they made the naan breads and how quickly they were working.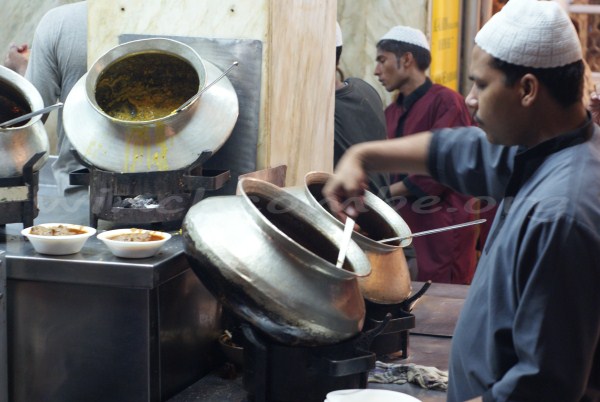 Massive vats of curry being served to order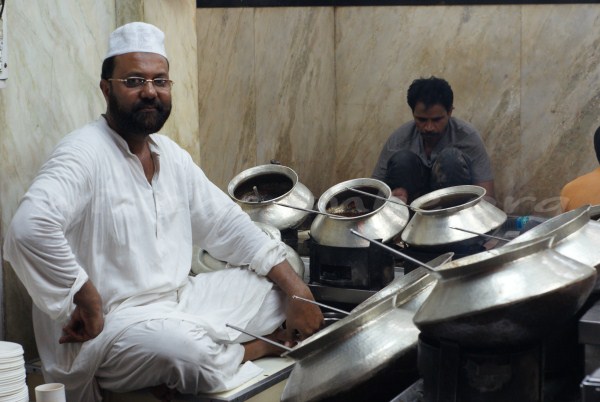 Another curry server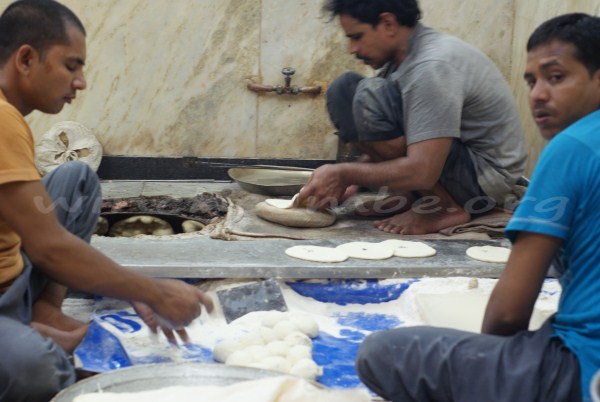 Making the breads
Making and cooking the kebabs
These people here were making kebabs and cooking them on a hot bbq which also let the smoke out; but it did go wrong at times!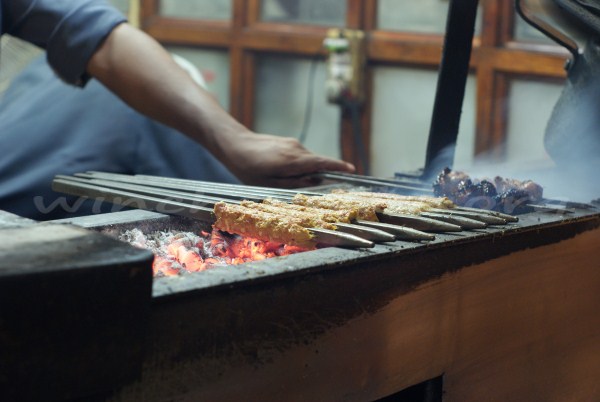 The kebabs cooking over the hot coals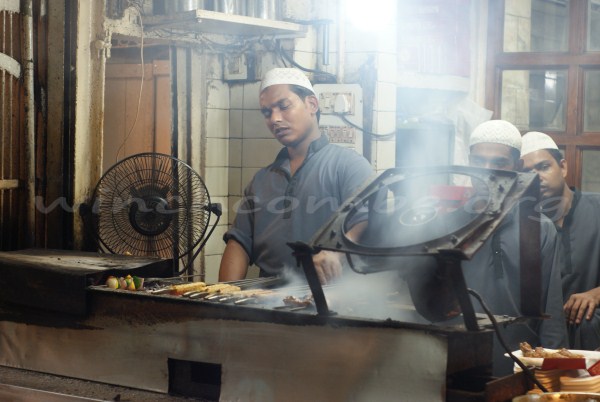 The extractor fan system when it's working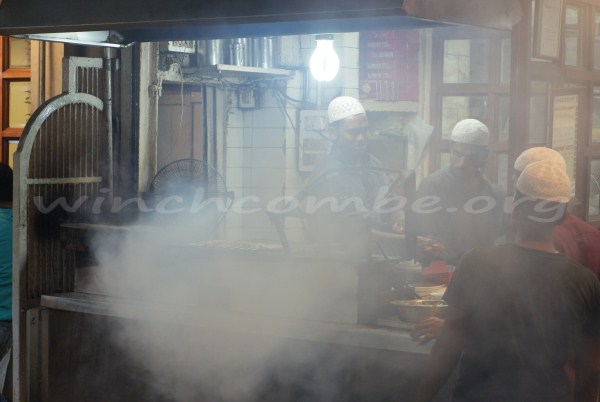 The extractor fan system when it's not working
Check out the video on the next post.
By Em 🙂 x