Bibi-ka-Maqbara, The Taj Mahal's Daughter-in-Law
on
August 13th, 2011
at
5:19 am
Aurangabad was named after Aurangzeb, the son of Shah Jahan who built the Taj Mahal in memory of his wife, Mumtaz Mahal. In the north of the city sits the tomb of Aurangzeb's wife, Rabia-ul-Durrani. Constructed between 1651 and 1661 my book says "it is a poor imitation" and it isn't wrong but if you compared everything you saw to the Taj Mahal you'd be disappointed with virtually everything.
So we approached this visit without thinking of the Taj Mahal, just appreciating the monument for itself whilst also appreciating the entrance fee of Rs100 (£1.50) against the Taj Mahal's entrance fee of Rs750 (£11).
Whilst here we bumped into an Indian/American family Emilia had met in Ajanta the day before and we had a good chat. They were from Washington DC, just over for a visit to relatives in Kolkata and a made a (major) detour to visit Aurangabad.
Here's a some photos of Bibi-ka-Maqbara: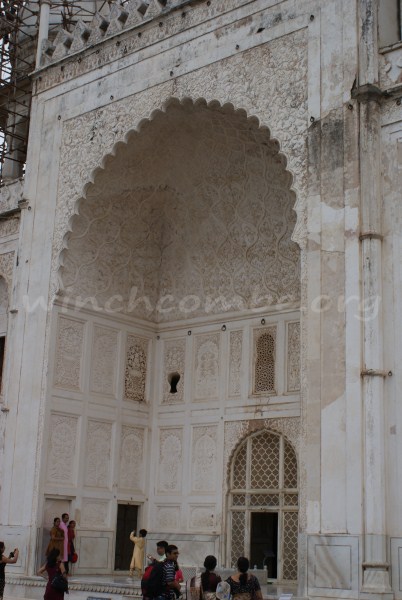 Entrance to the tomb, looking very like the Taj Mahal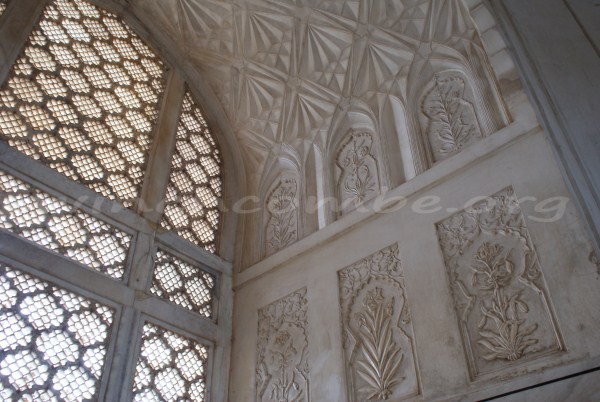 Inside the tomb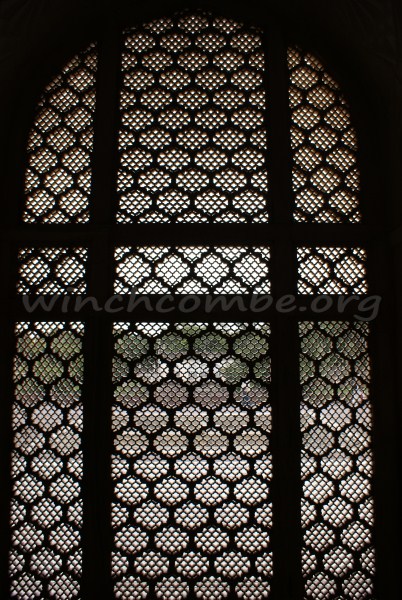 Stone screens at Bibi-ka-Maqbara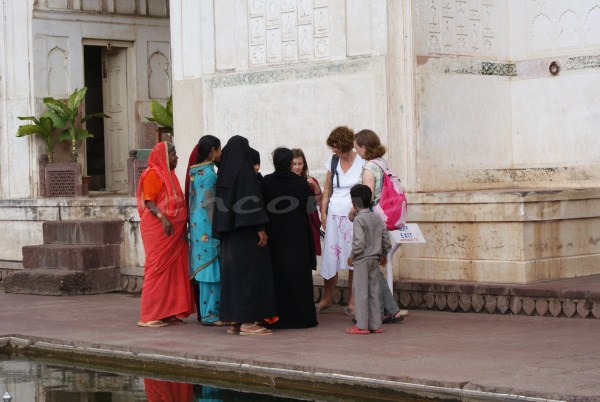 A family who'd been waiting to speak to us