I felt pretty stupid when I arrived at Daulatabad Fort as I'd see many pictures of it before and thought that the whole fort sat at the top of the hill, yet only about one fifth of it sits on the hill, the rest, the majority is thankfully at ground level.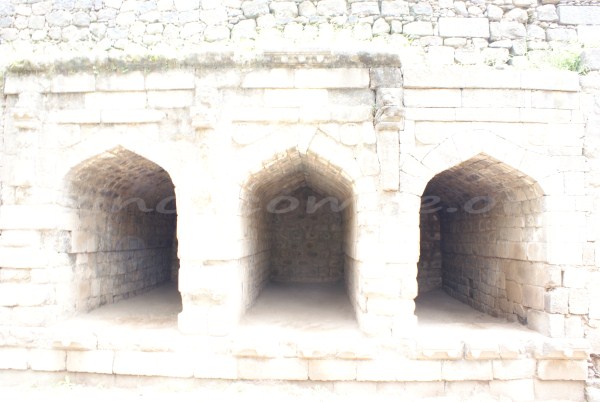 Arched entrances to small rooms that led nowhere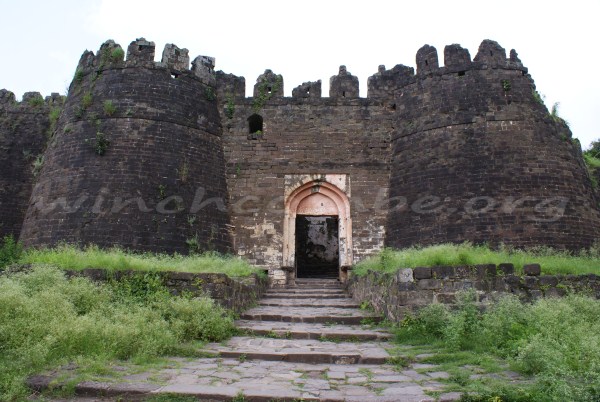 Huge gate within the fort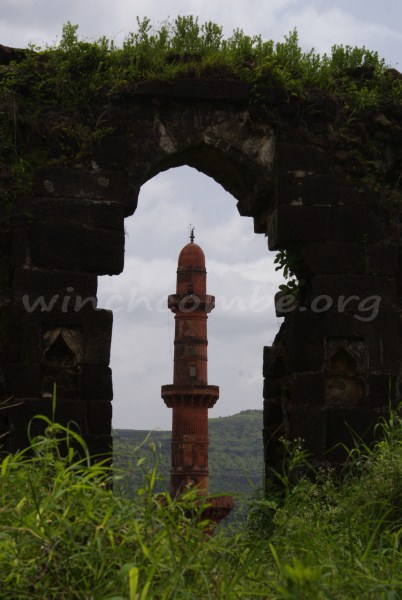 The 210 feet high minaret
We explored the lower levels, the huge walls, past where the old temples and palaces used to be and cross the rickety bridge perched high above the moat. This is where the fort becomes really impressive when you see how much rock was cut away to guard the higher parts from attack.
The rock cut walls and the moat below: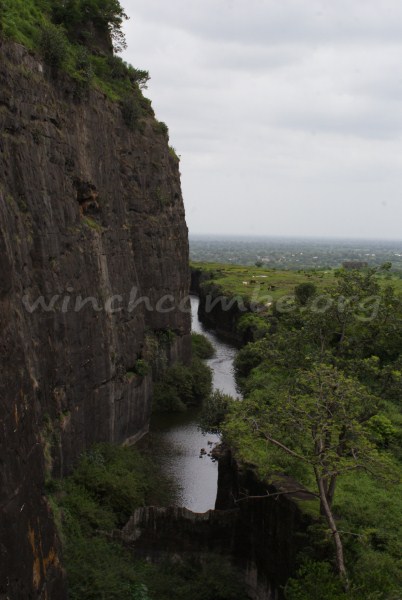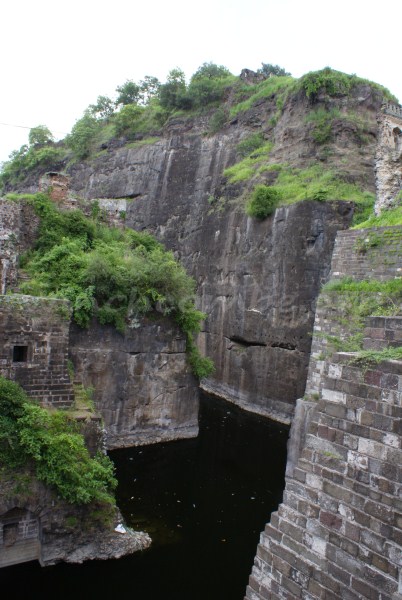 Once over the bridge raiders would had to navigate a very dark – luckily I had a torch – windy route to get any further. As this low ceilinged extremely dark area was full of bats we didn't go much further, instead heading up another staircase to see the view from the mid level. Don't get me wrong, I'm not scared of bats but they stink, they really do.
Jane enjoys the cooling breeze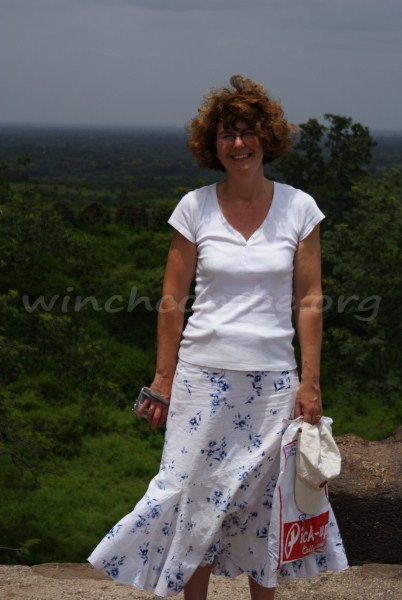 It was already hot, with the sun beating down for another day, although the heavy clouds hovered above us. As our main focus for the day was our visit for the day was to the caves at Ellora we decided not to strain our legs any further and declined the steps to the top and the great view that we would have been rewarded with.