Wonderful First Meal At "My" Homestay
on
August 6th, 2011
at
4:55 pm
In a corner of the room, right next to the doorway, sat Malti, the wife of the family that Emilia and I were staying with.  
She was stirring some steaming potato curry in a pot which was resting over a fire powered by a single main log.  
The log didn't fully fit into the tiny space so she'd lit it at one end and moved it up occasionally as it burned.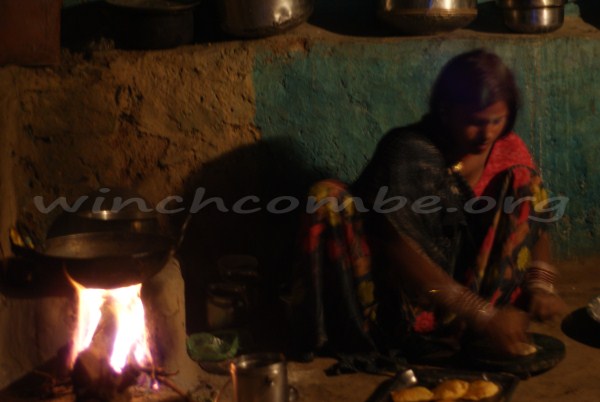 Malti preparing our dinner
We were served with rice, chapattis, dal and potato curry and there was plenty of it too. It all tasted great and was probably one of the meals I've worried about the least as I saw it all cooked in front me. The whole meal was cooked on just two areas of a log fire and the result was far beyond what I could have produced having four burners, a griddle, two ovens and a microwave at my disposal.
Although it was available I managed to eat this meal completely without cutlery, using my right hand to pick up the dal and rice, but no matter what I tried I just couldn't get the two to stick together. I'm sure Malti and her family must have laughed inside when the saw me using my hand as an ineffective spoon, as I couldn't see how else to do it. The potato curry and rice was easy, but dal, now that's hard to eat with your hands. They say that the experience of eating with you hands gives you another dimension to your meal and they're right: you end up with burnt fingertips.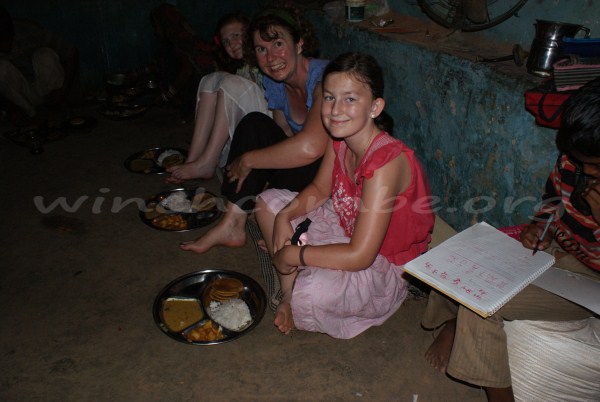 eating the delicious food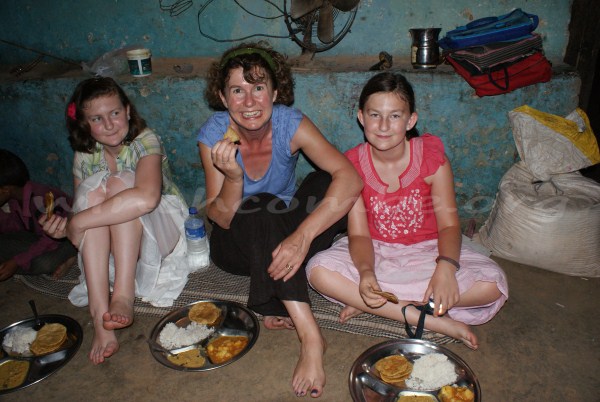 Jane being sensible and using cutlery
After dinner Malti wanted to dress up the girls and I prayed her husband wasn't going to offer me the chance to dress up in his lungi in a Ghandi-esque style.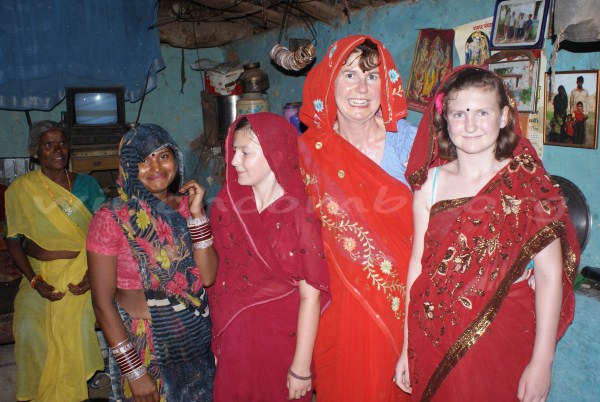 Sari central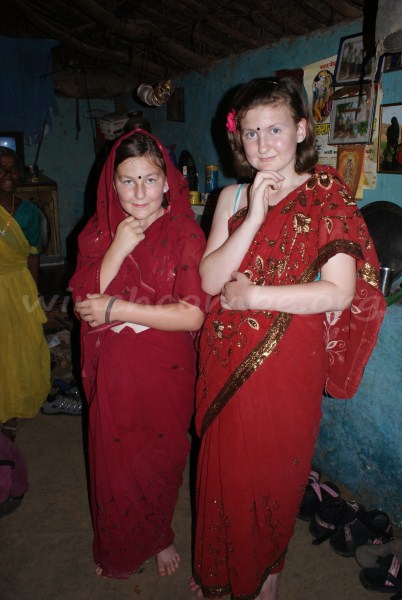 Amy and Emilia styled and posed by Malti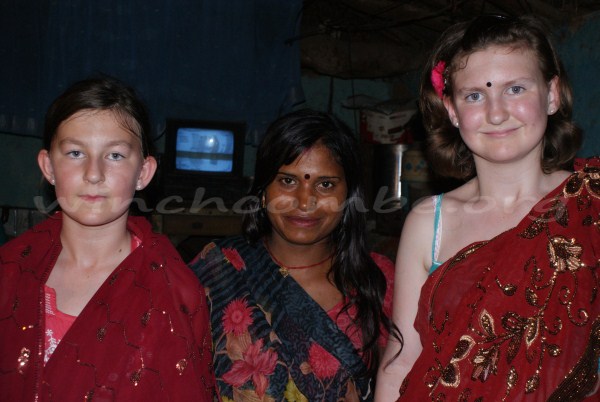 Amy, Malti, Emilia after the dressing up session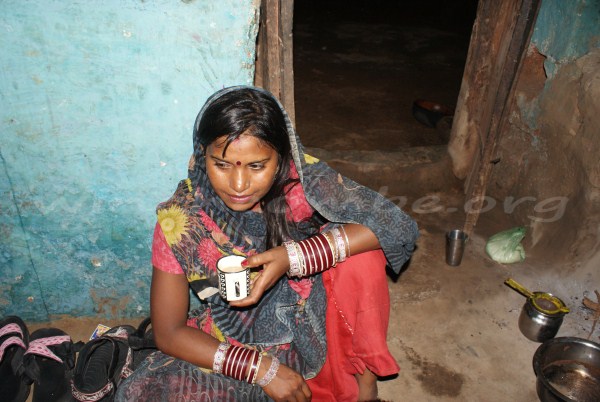 Malti enjoying a well earned chai
During the rest of the evening we helped the children speak and read English and they tried – but failed, our fault not theirs – to teach us some Hindi. I showed the kids how to use my camera and then they must have spent ages taking lots of photos.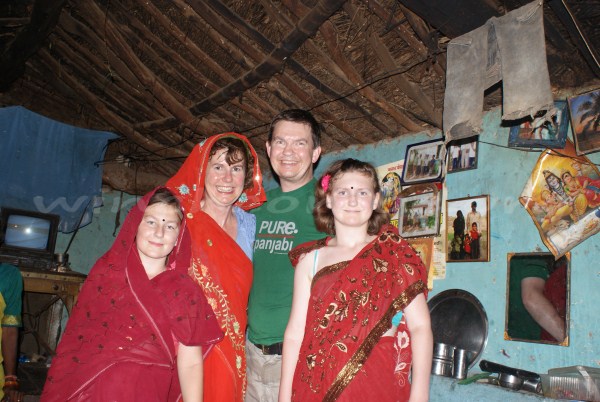 At the end of a wonderful evening
 

 
Want to stay in a homestay and thinking of coming anywhere near Orchha (, Agra, Gwalior or Khajuraho)?