The Pursuit of Hampi-ness
on
August 19th, 2011
at
8:53 am
Yesterday we went on a tour of some of the 500 temples, palaces and buildings in Hampi, most of which are between 500 and 800 years old. We hired a rickshaw driver from the area who calls himself Patrick just to distinguish himself from the rest of the drivers.
Most of the places here in Hampi are free and some are quite close to the town, whilst others are a few kilometres away in different directions. The only places you need to pay for are the Lotus Mahal, the Elephant Stables and the Vitthala Temple as they are all managed by the Archealogical Survey of India, the organisation that controls most of India's monuments. Luckily the ticket covers all three places and only costs Rs250 per adult, kids under 15 being free. The only problem with the ticket is that it only lasts one day which means there's a lot to see and do in one day.
I wanted to end the tour with the Vitthala temple as it's meant to be one of the best, but by the time we got there we were all completely knackered, or "templed out" as Emilia called it. So on reflection I wish we'd seen the Vitthala temple first as we would have had the energy to enjoy it.
Here's some of the photos from the tour: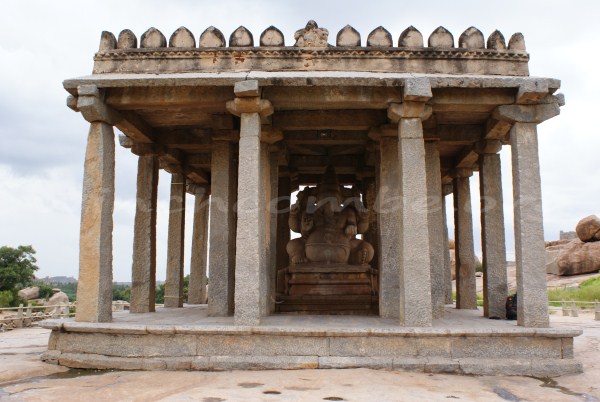 Ganesh temple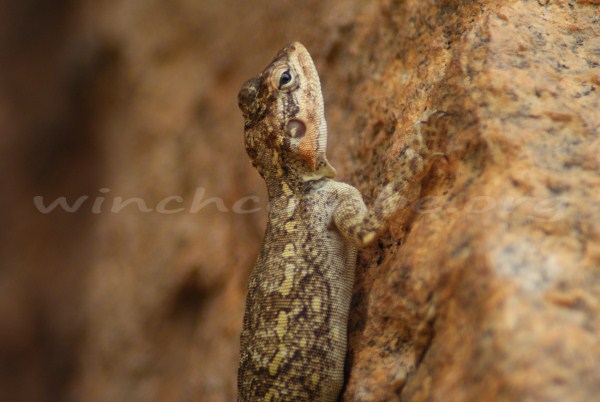 Camflouflaged Lizard/Gecko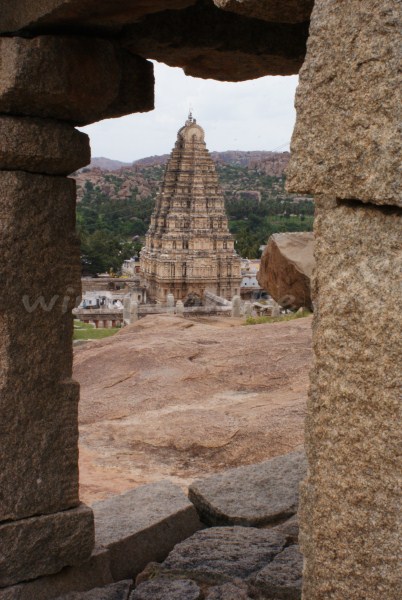 Virupaksha Temple in central Hampi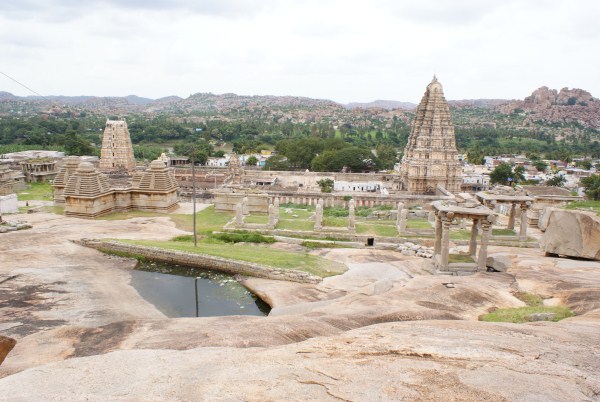 Hampi bazzar and temples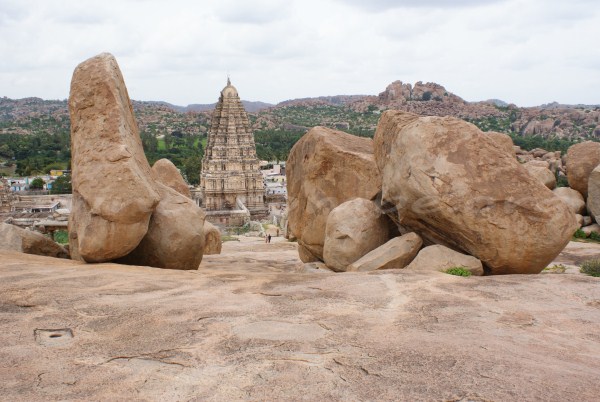 Virupaksha Temple between the boulders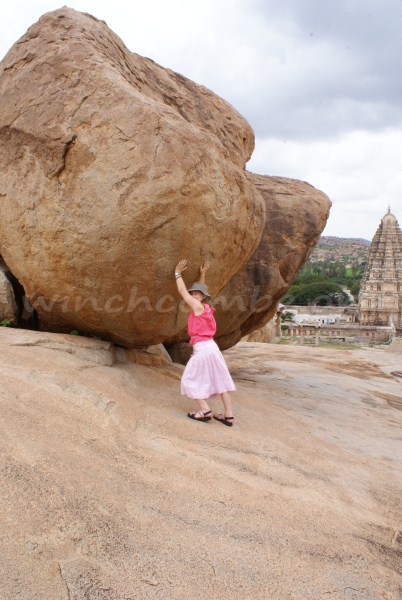 Amy pushing back a boulder into place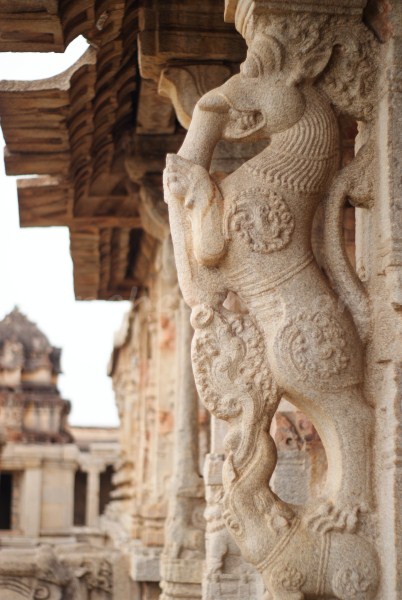 Carved walls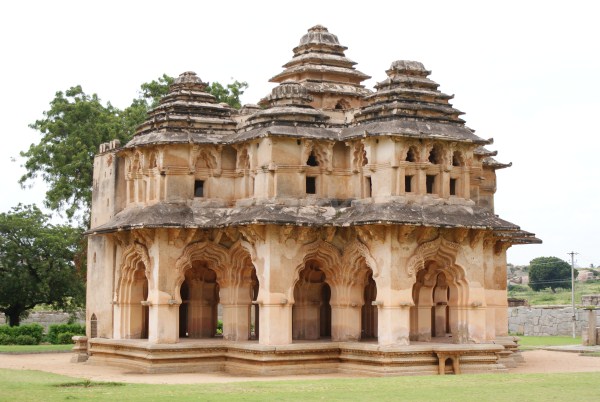 Lotus Mahal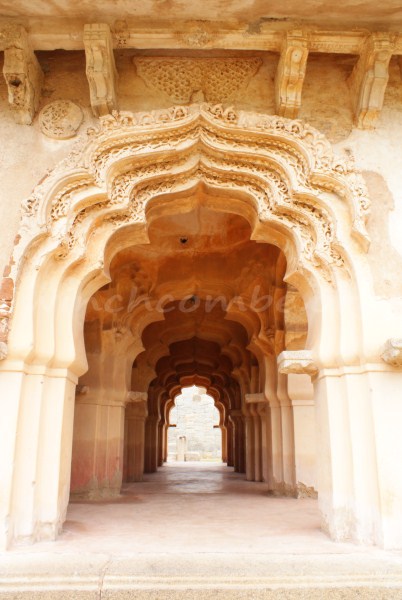 Lotus Mahal archway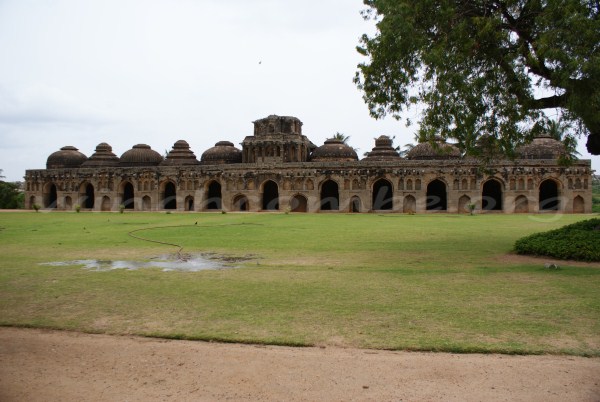 The Elephant Stables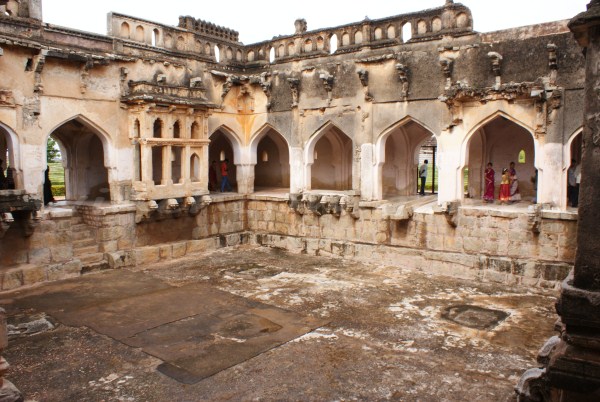 The Queen's Bath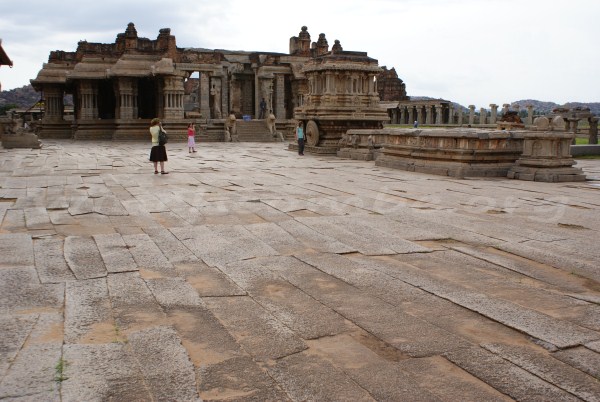 Vitthala Temple and the Stone Chariot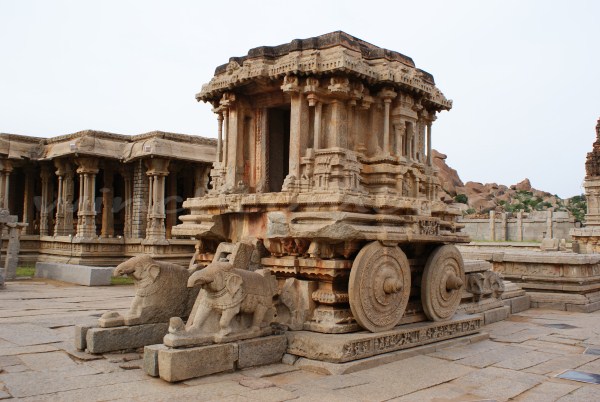 Stone Chariot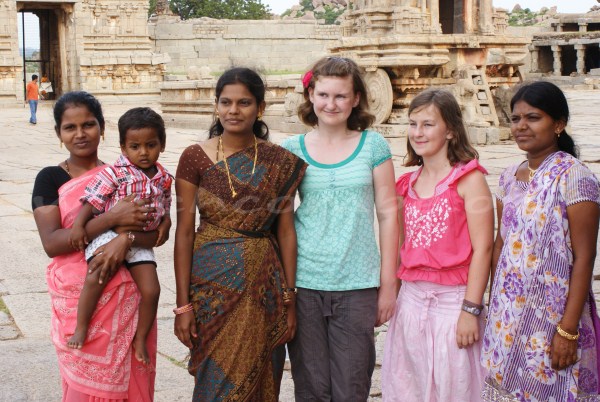 Yet another photo, there'd been dozens today
Emilia, like the rest of us, is all templed out: