Today we were picked in Gwalior by a young taxi driver named Amir sent by the owners of the homestay organisation, Friends Of Orchha. A homestay is where you stay with a local family, often using a spare room of theirs or one they build purposely. Daddy found this place on the Internet and found it had good reviews on TripAdvisor and also by a couple of people on his beloved IndiaMike.com web site.
Daddy was quoted Rs2000 rupees to be picked up and it seemed a little steep as he thought it would only take 2 hours but when Amir said the road was bad and it would take 5 hours he thought it was good value for money. Amir turned up at our hotel at 9:40 so he must have left Orchha really early in the morning.
On the way down to Orchha we stopped at Sonagiri which has 108 beautiful Jain temples on a single hill. Entry was free but a guide there just started talking to us and showing us the temples, although we could have done it ourselves for free. Some of the temples had been refurbished but others looked really decrepid.
When we got out of the air-conditioned car we were all quite cold but after just 30 minutes walking up the hill and back we were soaked. It was 2pm and we hadn't found anywhere for lunch so had to resort to some samosas from yesterday, some crisps and some chocolate for me. 🙂

 

 

 
Some photos from Sonagiri: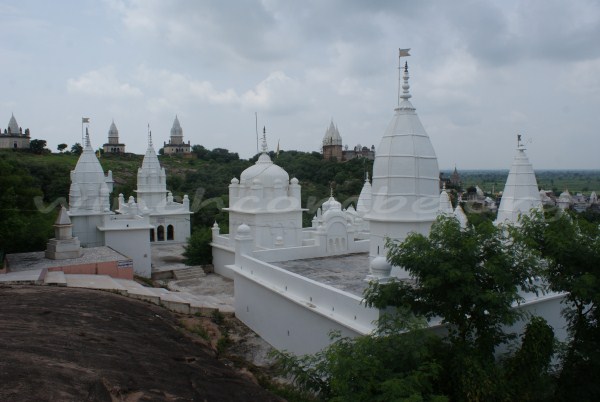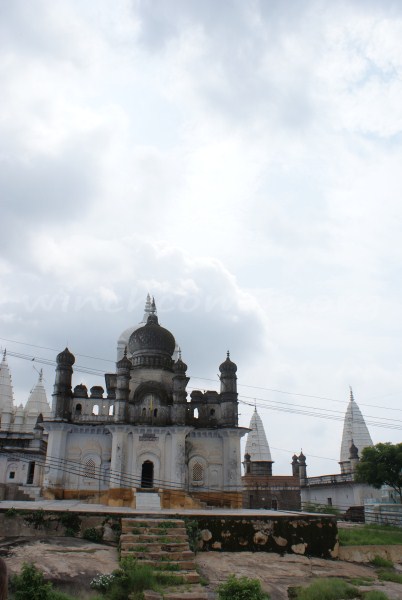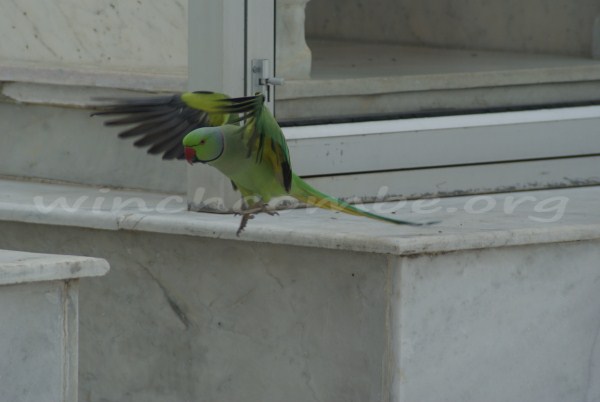 After Sonagiri we headed to Datia, a very old town full of palaces, a town so old it's mentioned in the Indian epic The Mahabharata. The Datia Palace was very high with at least 10 levels but we only saw four or five of them. Its design was based on the Swastika, which was part of Hindu culture way before the Nazis adopted the sign for themselves. We went around both Datia's palace and Sonagiri with our driver Amir as he'd never been there before.
On to Orchha and we passed lots of children who waved at us and were so happy when we waved back they started running after the car waving and laughing. We then arrived at our homestay, anxious to see what it looked like, what our accomodation would be like and more importantly what the toilet was like.
Here's some photos of Datia, a place we knew little about but absolutely loved: