Our Train To Goa
on
August 22nd, 2011
at
5:55 am
Leaving Hospet and Hampi quite early in the morning on the train we'd come here on from Hyderabad, we continued on to our train's final destination, Goa, although we got off one stop early at Madgaon, or Margao as the town's also known as – this double name thing doesn't half make travel confusing at points.
Finding our carriage was easy, we're really use to it now as this was our 7th train on this trip.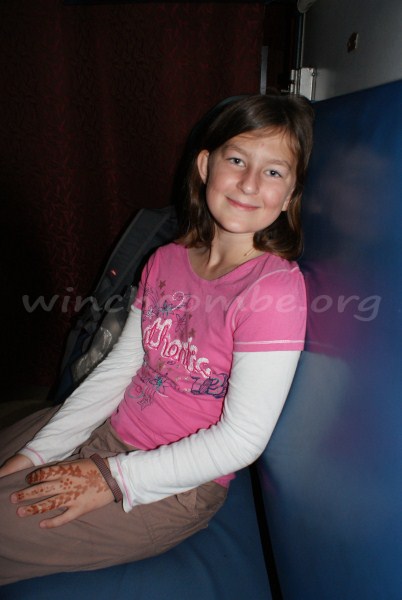 Amy just loves the trains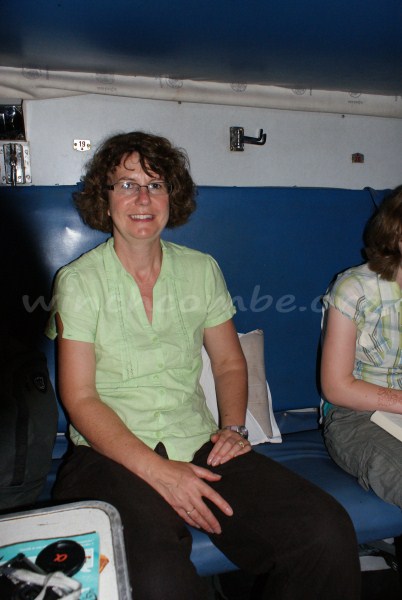 Jane's no stranger to that seat on that bench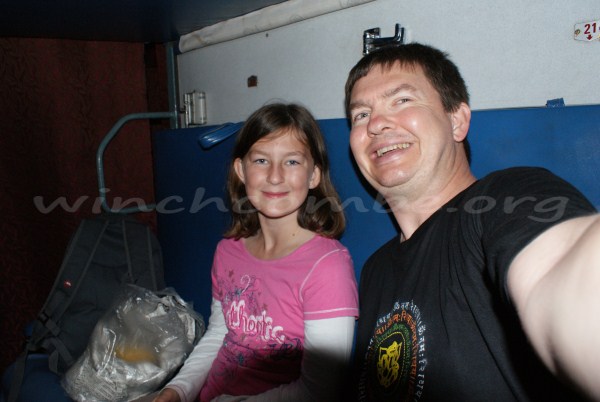 Kev demonstrates that he own's more than one t-shirt
We were travelling what's called two-tier air-con class, or 2A or 2AC as it's also referred to. If you're a family of four this is a good class to travel as you've got a compartment to yourself if you need to get some sleep, or get changed or just want to have some privacy as we did when Amy needed to do her insulin injections.
As you can see from the first photo below two-tier has a curtain you can pull across to gain at least some privacy. The next class down, three-tier air-con has a curtain too on some trains but you'll always be sharing with two strangers, something I'm happy to do during the day but not at night.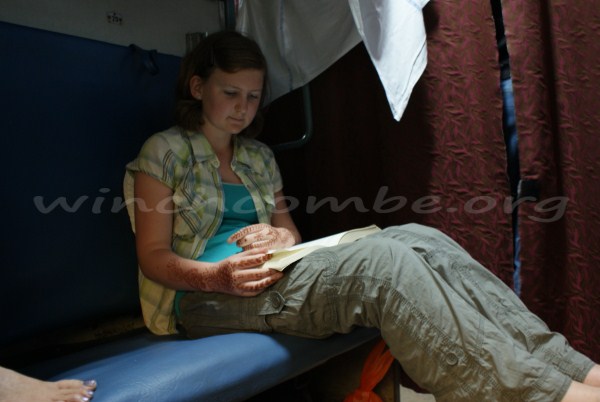 Emilia's normal position and activity on the train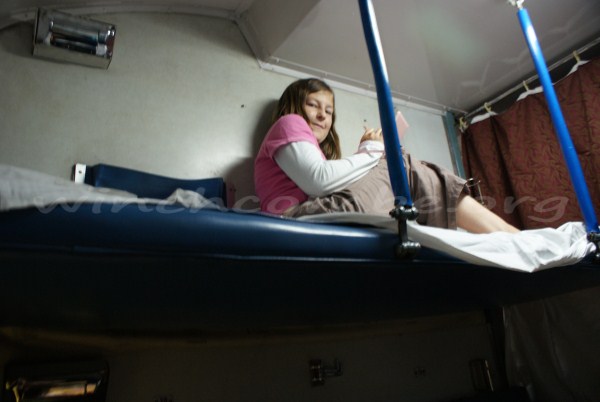 Amy's favourite position on the train, up on the bunk with her DS
At points it looked like Goa was just going to be awash with rain as the clouds just got worse and worse.